Welcome to the pages about my own house the picture below is a picture of my house...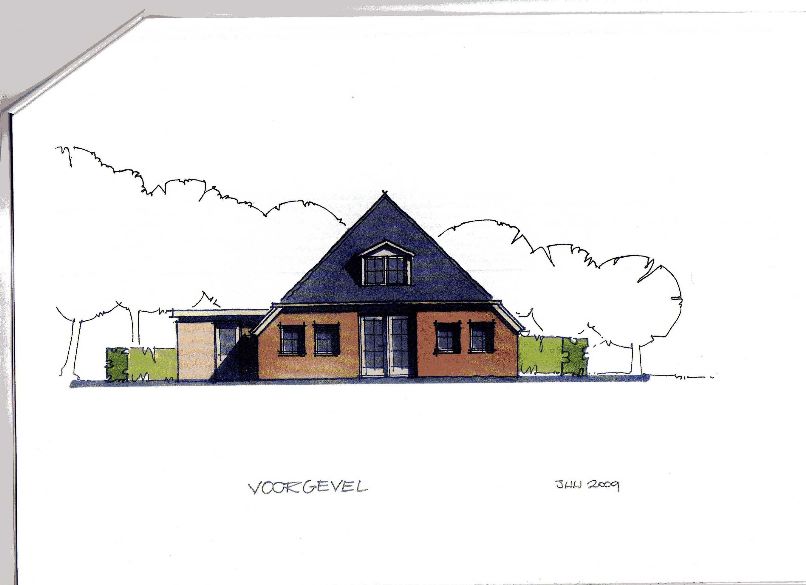 This is the drawing of how the house will look in the end.
And here is a nice lay out of the ground floor.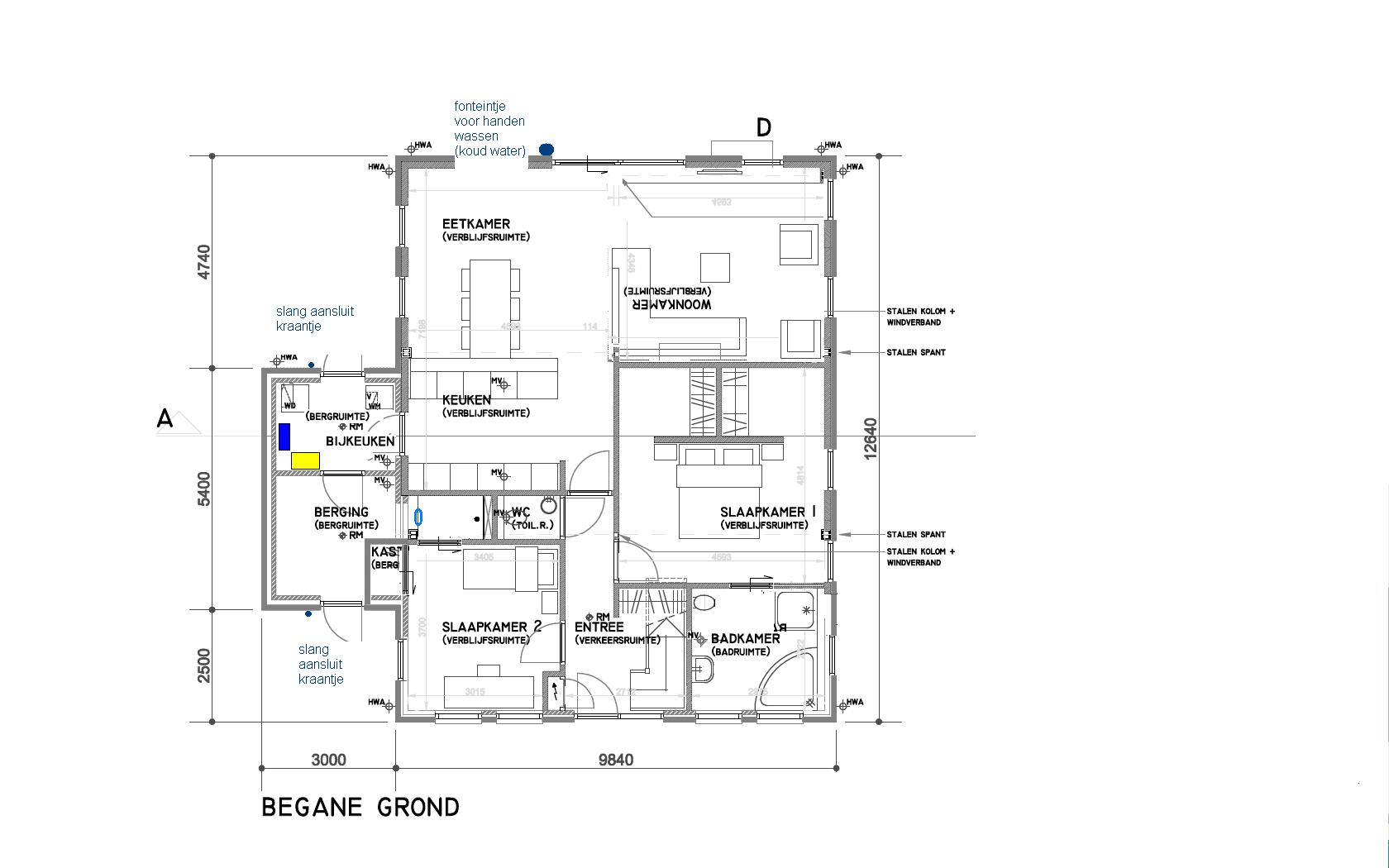 I really like my big kitchen and kitchen table and in slapkamer 2 (guest bedroom) there also will be a build in wardrobe and a shower and wash basin.
Slaapkamer 1 (Master bedroom) has two walk in closets one for him and one for her and a bathroom en suite.
I wil have under floor heating troughout the ground level and it will be powerd by sun screens to keep the energy cost down.
There also wil come a solar boiler for the warm water supply.
There also will come a second floor with two bedrooms and a bathroom.
This is a picture of 25-11-2010 nice new stone walls and my driveway has moved from one side to the other side.